Reserve a Course
Getting started is easy. First review the course descriptions to select the course(s) you want. Next, check the course schedule for the dates and locations you prefer then reserve your seat by paying your deposit online. No application necessary.
Registration
Registration is held at the start of the first day of the course. Registration begins no later than 8:00 a.m. on the first day of class. Please be aware that anyone who arrives AFTER THE REGISTRAR LEAVES will not be admitted to class – no exceptions.
Students may not enroll for more credits than are allowed by The College of Saint Rose within each semester. This limitation applies to all St. Rose courses taken through one or more organizations within a semester. Students who exceed these restrictions outlined above will not receive credit for surplus courses and tuition for those courses will be forfeited. Credit limits are as follows: Fall: 15 credits, Spring: 15 credits, Summer: 12 credits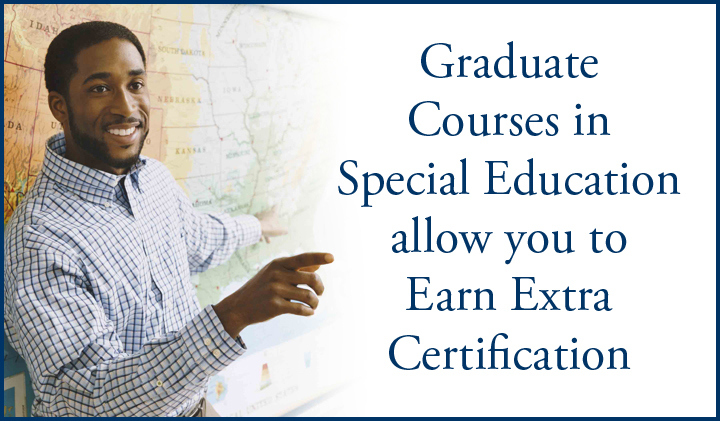 Tuition
Tuition is $745 per graduate course. A $195 deposit per class is required. The balance of tuition is due at registration on the first day of class.
Deposit for:
•  1 Course   – $195
•  2 Courses – $390
•  3 Courses – $585
•  4 Courses – $780
•  5 Courses – $975
CITE accepts American Express, Discover, MasterCard and Visa for credit card payments made online, over the phone and at registration. CITE will also accept payments made by personal check, money order or cash for tuition balances due at registration, or for reservations made by mail or in person. Personal checks and credit cards must be in the student's name, as we do not accept second or third-party payments. A $25 assessment fee will be applied to all returned checks.
Reserve Your Courses Now!
Note: If you wish to withdraw from a course you've reserved, you must notify the CITE office in writing. Your deposit will then be available for transfer to another course or refunded.


Payment
$195 deposit is required to reserve a course. Payment of tuition balance is due at registration. Please make check or money order payable to CITE.
Credit cards: American Express, Discover, MasterCard, and Visa are accepted at the time of registration for the balance of the tuition.
A $25 fee will be assessed for checks returned for NSF, insufficient funds.
Requirements
Course requirements include attendance at all classes, class participation, assigned readings, completion of a paper and a project. You must obtain a B- or above to receive credit for NYS certification.
Attendance
Attendance records are kept for all classes. There are no excused absences. Absences must be limited to emergencies only – please do not enroll in a course if you have a previous engagement scheduled. In the event that you miss a day of class due to an emergency, as long as it's not the first day, you will receive a Make Up assignment and lose a ½ grade. Please note that the first day of class cannot be missed. Missing any portion of the first day of class will result in being dropped from the course and the forfeit of your deposit. More than one day's absence will result in withdrawal from the course and loss of tuition. Missing a day of class will result in a half-grade deduction and an additional assignment equivalent to the instructional time missed.
Hours
All courses begin at 8:00 a.m. Students must arrive for registration on the first day of class by 8:00 a.m. Students who arrive late on the first day of class and miss registration will be dropped from the class and will forfeit their deposit. Punctuality is considered a part of class participation; excessive lateness will be reflected in the final grade. If you miss one day of the course, never the first day, you will receive a Make Up assignment and will lose a ½ grade point. You cannot miss more than one day of a course.
Reserve Your Courses Now!
Course Credit
All courses are three credits unless otherwise noted. Courses are of graduate level and, therefore, require a completed undergraduate degree to receive credit. Students who register for courses without a valid undergraduate degree will not receive credit for the course and will forfeit tuition. Course credit will only be granted when all fees have been paid AND all course requirements are satisfied. Students who receive incompletes due to outstanding assignments and/or absence must fulfill all requirements within 30 days after conclusion of the semester. You must obtain a B- or above to receive credit for NYS certification.
Don't Wait. Increase Your Salary and Advance Your Teaching Career Now
View course descriptions, course schedules and reserve courses now, get answers to Frequently Asked Questions, call us toll free at 877-922-2483 or contact us today for more information.


Americans with Disabilities Act (ADA)
If you have a physical, psychological, medical or learning disability that may affect your ability to carry out assigned class work, please contact, CITE as soon as possible. They, in consultation with the Director of Services for Students with Disabilities on campus, will review your concerns and determine what accommodations are necessary and appropriate. All information and documentation of your disability is confidential.