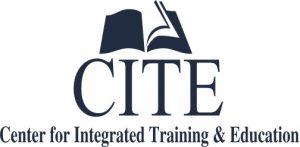 The Program
The 24-credit Education Administration Certification Program is designed for qualified individuals to earn New York SBL Certification. The program is offered by the College of Saint Rose, and administered by the Center for Integrated Training & Education (CITE).
Locations
We offer courses in Brooklyn, Westchester, Nassau, Suffolk, & Staten Island.
SDL Certification
Additional courses are available for SDL Certification and Masters. 
Call now for information 516-221-2936
ALUMNI
Alumni from this program make up over 20% of NYC Principals, and also include many building-level, district-level and city-level administrators throughout the five boroughs of NYC, Nassau, Suffolk, and Westchester. Alumni include superintendents, a former NYC Chancellor, a head of BOCES, and more.
Click to watch a current Principal, a graduate of our Educational Leadership program (SBL certification, and then our Educational Administration Masters), share his success story:


Click here for 7 more Alumni Success Stories!
Cohort Structure
Participants will go through the program as part of a cohort. The core courses must be taken in the sequence provided by the program to enhance quality and cohesion of the cohort. Students may not transfer any credits from other institutions into the SBL Program.
Entrance Requirements and Admissions Process
Students who meet the following requirements may call our office to receive an application. Prospective students are required to attend an interview. Students should read the application packet carefully in order to have their application processed correctly.
•  A Master's Degree from an accredited university.
•  Three years working under NYSED certification as a teacher or pupil personnel professional.
•  Two letters of recommendation from administrators, one must be from a Principal or Superintendent.
•  A statement of support for a 600-Hour internship from a New York State Certified Administrator.
• Submission of the required Immunization form to Graduate Admissions must be in hand for an applicant's folder to be considered complete for review. Applicants will not be accepted into the program unless they have submitted a completed Immunization form.
•  Applicants must have three years of paid full-time experience. This experience can be met in a Pupil Services, Administrative or Teaching capacity as long as it takes place in a school setting. Counselors, Psychologists and Social Workers who enter our program will not get certified if they do not meet the requirement in a school setting.

Email us to set up your interview
Call now to set up your interview! 516-221-2936
 INSTRUCTORS
Click for a profile of Deb Deluca, a Suffolk SBL instructor
Required Courses
EDA 505 – Principles of Educational Leadership and Administration
EDA 590 – Organizational Change: Leadership Dimensions Critical to Leading Multicultural School Communities
EDA 503 – Curriculum Leadership for Equity: Implementation and Evaluation
EDA 510 – Supervision & Teacher Development
EDA 550 – School Finance, Resource Planning, and Personnel Management
EDA 540 – Education Law, Ethics and Policy
EDA 546/547 – Internship 1 & Internship 2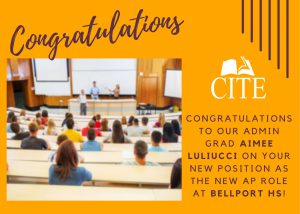 Internship
The purpose of the internship is to receive hands-on training in Educational Administration. The internship must be arranged at the time of application to the program.
You will be able to maintain your regular work schedule while you are an intern. Internships may be done during lunch, after school, in the evenings or over the summer. Your internship supervisor is required to be a certified administrator. It is not necessary that he/she be your principal.
Some typical internship activities include: creating tutoring or after-school programs, creating teacher and/or parent workshop programs, assisting with school wide administration and other administration learning activities.
Program Process
Participants will go through the program as part of a cohort. The required courses must be taken in the sequence provided by the program to enhance quality and cohesion of the group. Courses from other programs or institutions cannot be accepted for transfer credit to the SBL Certification program.
Individuals may begin the program either in February, June or October of each year.
Individuals who begin in:
•  February take the six required core courses from February to January.
•  June take the six required core courses from June to April.
•  October take the six required core courses from October to June.
Email us to set up your interview
Call now to set up your interview! 516-221-2936
Cohort
This program is designed as a cohort, meaning each group of students takes all of their classes together. During and after the program, students benefit from the deeper connections formed during their program. Fellow students become a valuable network when you search for a job and, once you are an administrator, can be invaluable resources when you address challenges.
Tuition
The total cost of the program is $8,760 (plus $500 textbook fee). Each course is $1,095. The fee for each three-credit internship is $1,095. Tuition is due for each individual course on the first day of class, except for the first course, which must be prepaid upon acceptance into the program. This means that students do not pay for the complete program in advance nor do students pay by the semester.
Financial Aid
Financial Aid is available in this program. Generally, Financial Aid is in the form of student loans. For additional information, prospective students may contact the Office of Financial Aid at the College of Saint Rose campus in Albany, New York.
Download your application now Email us to set up your interview
Call now to set up your interview! 516-221-2936
Americans with Disabilities Act (ADA)
If you have a physical, psychological, medical or learning disability that may affect your ability to carry out assigned class work, please contact, CITE as soon as possible. They, in consultation with the Director of Services for Students with Disabilities on campus, will review your concerns and determine what accommodations are necessary and appropriate. All information and documentation of your disability is confidential.