Entrance Requirements
•  A Master's Degree from an accredited university
•  Three years working under NYSED certification as a teacher or pupil personnel professional. Proof of certification must be submitted upon application.
•  The recommendation of an immediate supervisor
•  A statement of support for a ONE-YEAR internship from a New York State Certified Administrator
•  Submission of the required immunization form to Graduate Admissions must be in hand for an applicant's folder to be considered complete for review. Applicants will not be accepted into the program unless they have submitted a completed immunization form.
•  Applicants must have three years of paid full-time experience. This experience can be met in a Pupil Services, Administrative or Teaching capacity as long as it takes place in a school setting. Counselors, Psychologists and Social Workers who enter our program will not get certified if they do not meet the requirement in a school setting.
Call now to set up your interview! 516-221-2936
View Education Leadership Certification course descriptions now, or review the program details.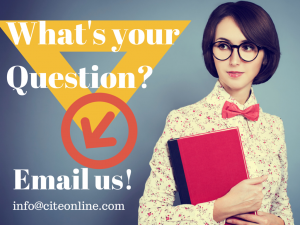 Americans with Disabilities Act (ADA)
If you have a physical, psychological, medical or learning disability that may affect your ability to carry out assigned class work, please contact, CITE as soon as possible. They, in consultation with the Director of Services for Students with Disabilities on campus, will review your concerns and determine what accommodations are necessary and appropriate. All information and documentation of your disability is confidential.