An excellent program in Educational Leadership should meet the following criteria:
          PROVIDE THEORETICAL FOUNDATION to lead continuous improvement efforts for schools that are working, or transformation efforts for schools where too many of the students are not successfully learning. This includes skills in managing data, overseeing curriculum and working effectively with personnel.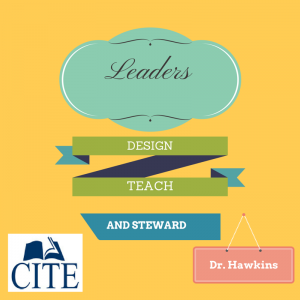 PROVIDE PRACTICAL TRAINING.  A big part of any administrator's job involves practical skills such as teacher evaluations, supervising and evaluating curriculum, working with the budget, staying on the right side of education law.  These skills are best learned through on-the-job training.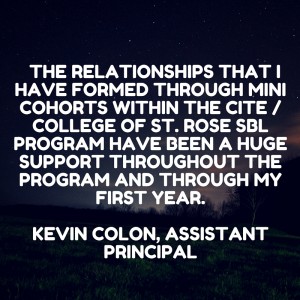 STUDENTS PASS THE CERTIFICATION EXAMS.  Your hard work will be wasted unless you pass the certification exams.  There are two exams for the SBL (School Building Leader) certification and two exams for the SDL (School District Leader) certification. You will also have to take the EAS (Educating All Students) test. An excellent program should have well above average pass rates.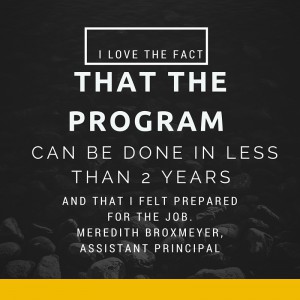 FLEXIBILITY.  Some students only want an SBL license, and they should be able to stop there.  Some students want or need an SDL license, but not a Master's Degree, and they should be able to stop there.  Some students want or need a Masters Degree in Educational Leadership, and they should be able to earn it. We offer all three programs.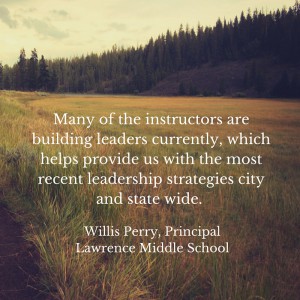 COST.  Programs shouldn't cost a fortune. An excellent program should be affordable so that it is within reach of any working individual.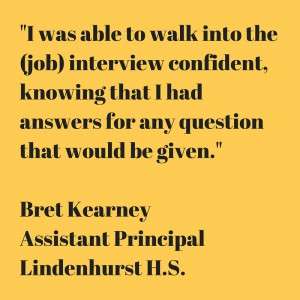 CONVENIENCE.  An excellent program should be conveniently located and scheduled. You are going to be busy with work and life while doing the program.  You don't want to spend hours commuting on top of the work you'll have to do for the program.
          HELP YOU GET A JOB.  Your potential employers will see you as qualified and prepared to do the job.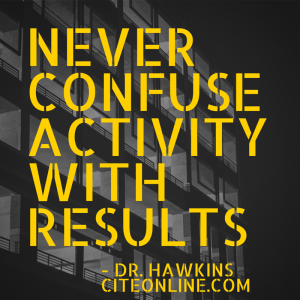 Whether you take our program or not (and we hope you do!), please apply these criteria to whatever program you are considering.
We are happy to speak with you about your options.
Please give us a call at 516-221-2936.