The College of St. Rose is accredited by the Middle States Commission on Higher Education. Click here for more detailed information. From the outset, while building on a liberal arts curriculum, the College emphasized the professional training of teachers for which it is renowned even today, along with a diverse offering of majors and programs. 
Click to watch CITE instructors and students from our Administration and Counseling programs share their success stories.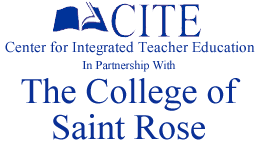 CITE – The Center for Integrated Training & Education has partnered with the College of St. Rose to provide Practical, Affordable and Convenient training for the working professional.
For over 25 years teachers, administrators, counselors and individuals in the public and private sector have taken our courses to help their careers! We believe Teacher Training should make an observable difference in your classroom – and our training does. Over 10,000 teachers in New York have used CITE to advance their careers.
________________________________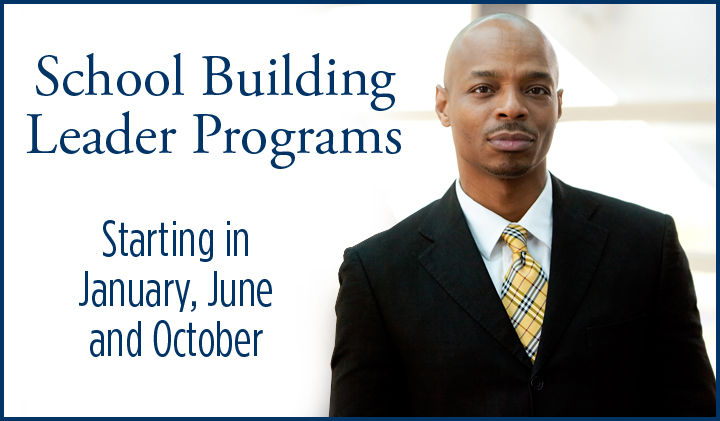 Our Programs:
CITE is the Center for Integrated Training and Education.
For over 25 years, CITE has and continues to train:
TEACHERS: General and Special Ed Masters (Early Childhood or Childhood), Adolescent Professional Certification Masters, TESOL Masters, Special Ed license extension courses, Bilingual license extension courses, TESOL license extension courses, Early Childhood license extension courses
COUNSELORS: School Counseling Masters, Mental Health Counseling Masters, Advanced Certificate in Mental Health or School Counseling
ADMINISTRATORS: School Building Leadership, School District Leadership, Doctorate for CSA members, Doctorate for non-CSA members, Public Administration Master's
— in all five boroughs of NYC, Yonkers, Westchester, Nassau, and Suffolk.
CITE PD: CITE offers CTLE-approved in-school or online professional development tailored to your school's needs and your vision. We can work remotely with your staff and parents. Info: citepd.com
HEAR MORE: Find our podcast, The Blue Ribbon Project, here 
CITE is known for our emphasis on practicality, convenience and affordability.
Alumni always mention:
our NYC-area locations
our weekend and school-holiday schedule
our low cost
our practical, hands-on training
Click HERE to watch instructors and alumni speak about their experience.
________________________________
Professional Development
Our professional development programs in NYC help schools reach their true potential. We understand that all schools are different and each school presents a unique set of challenges. Therefore all services provided by CITE are fully customized. Contact us to schedule a free needs assessment
For more information about us, please call our helpful staff at toll free 1-877-922-2483 or send us an e-mail at  learnmore@citeonline.com.
________________________________
Mission Statement 
CITE believes that an inclusive workforce is essential to our success.  We are dedicated to ensuring fair treatment, equal opportunities, and a workplace without discrimination.  In keeping with our highest value of advancing education, CITE is committed to providing on-going development trainings professional growth opportunities to staff that prioritize diversity and aid in building a more inclusive and empathetic culture. Understanding the limitations of our partnerships, to the best of our ability, CITE will work with our current partners to assist in in an effort to ascertain their level of commitment to the above and support their efforts in reaching similar goals. We will not seek or look to enter new partnerships with those that fail to align with these values.
CITE does not discriminate in employment, opportunities or practices because of race, color, religion, gender, sexuality, ethnicity, age, disability, marital/family status, level of education, socioeconomic standing, mental health, or physical appearance. Employment and advancement opportunities and decisions will be based on merit, qualifications, talents and skills. CITE will make reasonable accommodations for qualified individuals with known disabilities, mental or physical illness, and parents/caregivers unless doing so would result in undue hardship. Employees with questions or concerns about discrimination in the workplace are encouraged to bring these issues to the attention of their Assistant Director, the Executive Director, or Ownership without fear of reprisal. Reporting incidents of bias, harassment or bullying can also be completed online via (link John creates) and can be done anonymously.  Anyone found to be engaging in unlawful discrimination will be subject to disciplinary action, including, but not limited to, termination of employment.